Logistics Company in Farmington Hills, MI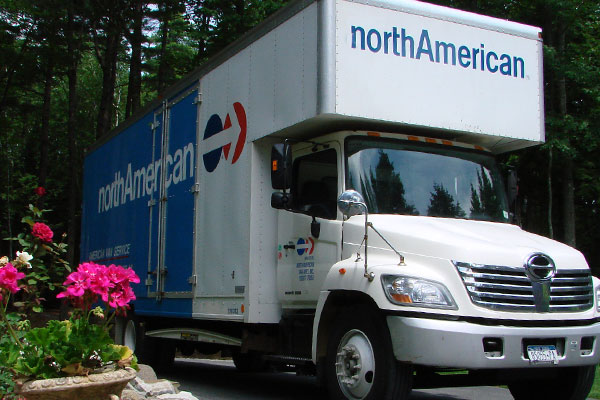 We are an agent for CRST Specialized Transportation, Inc., a logistics company well-versed in moving high-value, damage-sensitive products or items requiring special handling. We understand this is not a general commodities business! Knowing the details of your logistics requirements and open communications are paramount in the success of any shipment or project. That's exactly why we take the time to find out what you need and how best to serve you. Staying in touch with our customers is what sets us apart. When you work with us, you'll see our service team excels in timely communication and follow-up with all essential parties.
The Top Logistics Company in Farmington Hills, MI
University Moving and Storage is also an asset-based logistics company that provides less-than-truckload (LTL) or truckload transportation throughout the continental U.S. and Canada. We know that transporting special items requires special care. Whether you're sending medical supplies, IT equipment, fixtures from a retail store or precious valuables, we have the professional moving services to safely transport your goods. Even if your items need climate-controlled shipping, we've got you covered with a climatic trailer that's available by request. Talk to our team to learn more.
No matter if you've got a small or large load to get shipped, we're here to serve you. Our professional logistics company can handle almost any size transport. However, if you're ever unsure if your shipment would work, contact us to verify shipment size.
Interested in learning more about our services at University Moving and Storage? Backed by almost 50 years in the industry, we are experienced in providing quality moving services for industries such as:
Retail Store Fixtures
High Value Personal Goods
Displays
Medical/Laboratory Equipment
Data Center Relocation
IT Equipment
Asset Recovery
Institutional Furniture
Exhibits and Tradeshows
The primary moving and storage services include:
Blanket-wrap / cartoned (LTL & TL)
Lift-gate trailers with air-ride suspension & logistics posts
White Glove Services
Inside pickup / delivery
Set in place
Light assembly / disassemble
Debris removal
Additional onsite labor
Tradeshow/Exhibits
Climatic Trailers
Straight Trucks
Brokerage
Warehousing
University Moving and Storage can deliver to all tractor/trailer-accessible locations and, when required, provide straight trucks for those congested or restricted areas. If your product needs to be returned or relocated, we can go on site and disassemble, package and transport.
Secure Storage Solutions
In addition to the above services, we can provide temporary storage throughout the U.S. and handle your trade show needs through our Exhibit & Display division. That's because, as another asset to our customers, we offer warehousing handling catered to you, as well as a variety of storage services, depending on your needs. Whether you need a large warehouse or monthly storage space, we're your resource. We have palletized shipments to protect your goods, keep your items separated from other shipments, and maximize storage space through vertically stacked vaults. You can choose from do-it-yourself or professional packing services, with storage prices based on cartage in, warehouse handling, monthly storage, valuation and cartage out.
Contact University Moving and Storage
For more information on our logistics company or to get a free quote, contact University Moving and Storage today!