Experienced Commercial Movers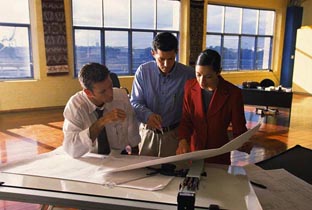 Relocating an office, warehouse, distribution center or manufacturing facility is a difficult task. Planning and preparation are the keys for your successful relocation. We have conducted hundreds of business relocations and have experienced commercial movers to ensure your move is a successful one for you and your business.
From the simplest small office move to the intricate, sensitive nature of relocating active medical research laboratories, University Moving and Storage's commercial movers are your trusted source to ensure that minimal interruption occurs within your day-to-day business operations. Our range of services includes:
Regional and Local Relocations
Vendor Selection and Coordination
Establishment of task lists, timelines and scheduling
Warehousing/Asset Management
Transportation
Furniture Installation, Disassembly and Reconfiguration
Design
Space Planning - new or existing/reconfiguration
Panel Cleaning/Restoration
Liquidation and Disposal
Rack and Floor Storage
Records Management
The Commercial Business Relocation Services
As an agent of North American Van Lines, University Moving and Storage's commercial movers are able to utilize resources, care and quality assurance to provide all of our project partners with superior commercial moving services. We work with local, national and international projects. We take time to understand our clients' needs to ensure an efficient moving experience for your business, company or commercial entity.
Who We Move
Thinking of moving with University Moving and Storage? Our expertise is moving just about any business, yes especially the large Fortune 500 companies. Here are just some of the types of industries our commercial moversm partner with.
Retail
Warehouses
Commercial
Government
Agricultural
Manufacturing
Small – Large Office Spaces
Let our extensive, proven experience do the work FOR you!